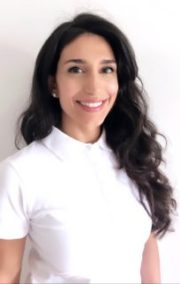 About Dr. Mariam F. Sehri
@ Behrens Dental Practice
Hi, I am Mariam, a German Dentist. I gained my Dental degree and Phd in Vienna, Austria.
I mainly focus on periodontics and cosmetic dentistry since it combines precision, an eye for aesthetics, and the reward of giving someone the individual healthy smile of their dreams.
For me dentistry is art and precision based on scientific and anatomic standards in a comfortable and compassionate environment.
I see it as my personal responsibility to treat you to your complete satisfaction.