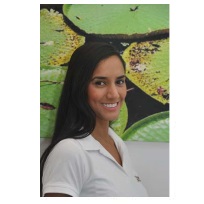 About Sonyia Chohan
@ Behrens Dental Practice
I have been in the dental field for over 25 years and it is a job I am very passionate about, it is extremely rewarding in helping patients improve their oral health. I graduated in New York as a Dental Hygienist and worked there for many years, which was simply incredible. Upon my return to the UK I've been a committed member of the Behrens dental team, a great place to work with wonderful colleagues.
In addition to my dental work I have taken a course in Botox, fillers and phlebotomy. I developed an interest in mesotherapy facials because of the glorious benefits this method involves, using my clients own growth factors from their blood. This facial slows down the ageing process of the skin and has a multitude of benefits.
I am also a member of the British Society of Dental Hygiene & Therapy and in my spare time I love to read, keep fit and travel.