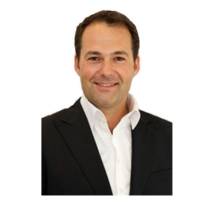 About Dr. Ole Behrens, Principal
@ Behrens Dental Practice
Dr. Ole Behrens Med Dent. PhD has worked in private practice in Knightsbridge, London for many years with a special interest in implant surgery, periodontal treatment, rehabilitation of the whole mouth, crown and bridge work and all aspect of cosmetic dentistry.
Building on three generations of dentists in the family, Dr. Ole Behrens now continues his commitment to provide the highest quality of dentistry to his clients, from The Behrens Dental Practice.
Dr. Ole Behrens graduated in Kiel, Germany, where he was an Assistant Professor at the Clinic of Prosthetics and Material Research.
He gained his PhD in the field of what is known as "Maxillo-Facial Surgery" on the topic of reconstructing the face and mouth after patients had been diagnosed with cancer or had been injured in a major accident.
In his spare time he enjoys spending time with his young family, regatta sailing and all other kind of water sports.
General Dentist Council Number: 79056