Smile Makeover with Veneers or Crowns
Not everyone is blessed with a beautiful smile.
The good new is, if done well you can have the most beautiful smile you've always wanted.
See what is possible....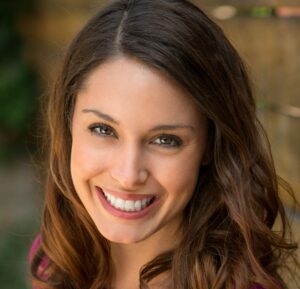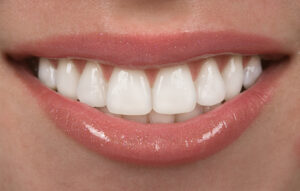 Are you embarrassed to smile because of teeth that are crooked, stained, chipped, worn, or badly cracked?
If so, you may be a good candidate for veneers or crowns. We can create a bright, white, natural smile. You will be able to choose the colour and shape of your new smile.
It is a beautiful transformation and will have a big impact on your life.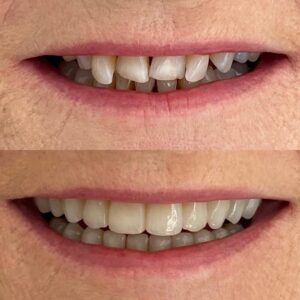 This case below shows the results of combining veneers with crowns. Plastic gum surgery was also performed to make the gum level symmetrical. All treatments are done under a microscope to achieve maximum precision. Veneers are thin, custom made shells that attach to the front side of your teeth. The process is considered to be cosmetic dentistry since the main benefit is a bright, white and natural smile with perfectly aligned and shaped teeth. It is important to know that this process is usually irreversible because the enamel on your existing teeth is thinned down to accept the veneers and crowns.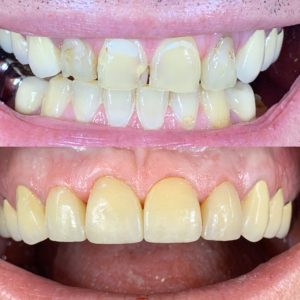 At The Behrens Dental Practice, we take special care of your needs and desires as our team work closely with you to create your perfect smile using veneers or crowns.
All treatments are done under a microscope to achieve maximum precision and we use a digital scanner to create your moulds .
We can create them in any shape and colour you desire. Together we create the smile you have always wanted, so you can smile with confidence.
What Kind of Dental Problems Can Veneers and Crowns Solve?
Worn enamel – over time the hard white enamel covering of the tooth may become worn and discoloured.
Wear and tear – teeth wear down with age, causing chips, cracks, and unevenness.
Genetics – some people are born with gaps between their teeth which can widen with age.
Uneven teeth – caused from tooth grinding and years of wear and tear.
Tetracycline stains – these dark stains are caused by taking this antibiotic during pregnancy or in early childhood.
We work with highly skilled dental technicians
We work extremely gifted and experienced dental technician (ceramists) to achieve beautiful results.
we only use the best materials to achieve the best possible aesthetic outcome and longevity at the same time.
Careful joint planning will lead to the desired result you always wanted.
The Process
High-tech and Care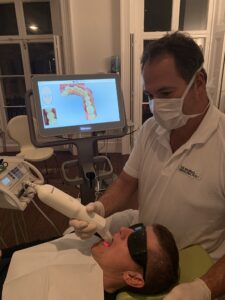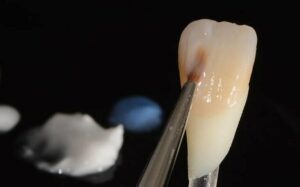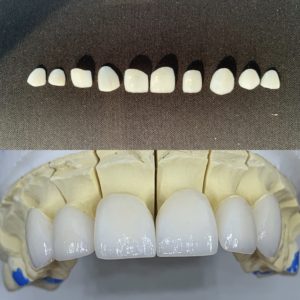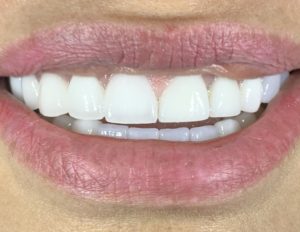 Call us today for a consultation with our aesthetic dentists.
Dr Andreia Phipps and Dr Mariam Sheri will be happy to help you to embark on this journey with you.
Call 02075848810 or book online