Lingual / Incognito™ Braces
The Behrens Dental Practice is now offering "Incognito", which is a highly advanced technique of braces that are placed behind your teeth and completely hidden from view, to provide a new and practically invisible way to change your smile.
What are the Benefits of Lingual / Incognito™ Braces?
Placed behind the teeth, no one will know that you are wearing braces.
Minimal discomfort and speech interference
100% customised for the best results.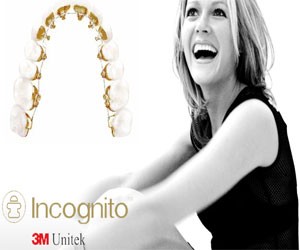 Steps to Success
When you wear Incognito Orthodontic Braces, you can smile with confidence.
Step 1
Models made from your impressions are scanned into a computer. Dr.Erika Ruiz-Mealin uses this information to determine your individual treatment needs.
Step 2
 Using advanced technology, your Incognito Orthodontic Braces are created just for you. Each bracket and wire is made to fit your teeth, using the unique prescription defined by Dr.Erika Ruiz-Mealin.
Step 3
 Your Incognito Orthodontic Braces are delivered to The Behrens Dental Practice for your bonding appointment.