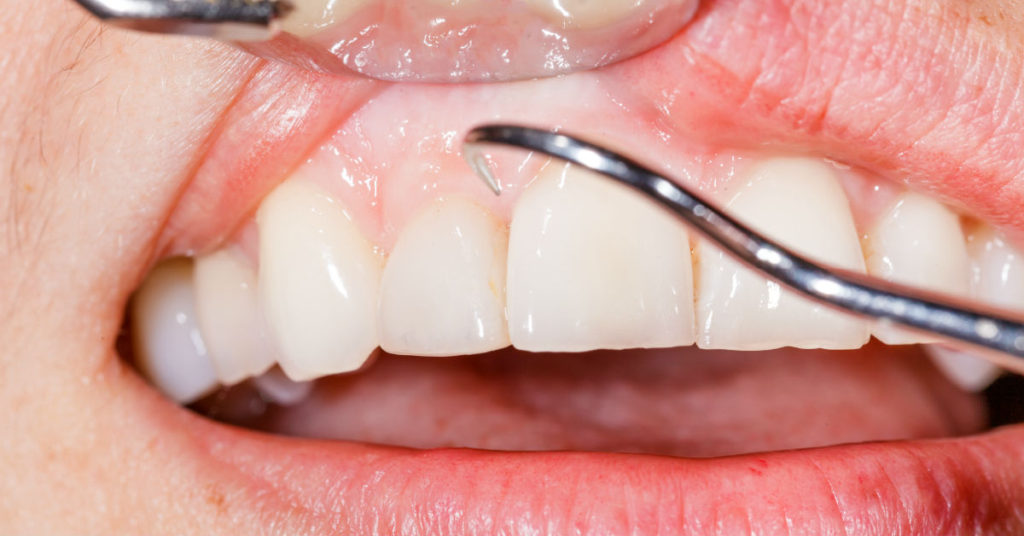 How To Treat Gum Disease Without Pain
Gum Disease Laser Treatment
Hello everyone! We're still here and using lasers, such as the DUO-LASE for the treatment of periodontal disease. So what are you waiting for? We haven't stopped working, we are in full swing doing dentistry and are seeing many patients for consultations. But really what's stopping you, I'm assuming if you're reading this you haven't called yet?  Did you know you only have two sets of teeth and as I write this blog I imagine that your are currently on your second set, and guess what? There are no more after that…sorry to say.
While its quiet and Her Majesties streets are not over flowing with tourists, it's a good time to come in and get that never ending untreated periodontal disease treated with the DUO-LASE. Meet and greet at 2 feet apart, and when in close contact we ae fully PPE'd UP!
How Does Gum Disease Grow
So how does this ghastly disease develop and thrive?  Well you don't need to ask Professor Whittey and Pof what's his name? We are here instead and we can tell you that periodontal disease develops when gram negative bacteria live in those deep dark oxygen depleted pockets, they mature and replicate, making these pockets an ideal hub to set up home, no bubbles there!
Can Gum Disease Cause My Teeth To Be Loose?   Yes
Why should you get treated now and not in 3 months? The progression of periodontal disease can be rapid therefore causing loose teeth and the worst thing of all unnecessary tooth extractions! Not an option I would imagine. Think of all the expenses after tooth extraction, it all adds up. Seriously really, especially if you need bone grafting prior to implants, even worse an acrylic or metal denture. OH NO! But hey a denture wont cost as much as an implant, but implants will cost a lot more than DUO-LASE your solution for periodontal disease.
Treatment is of a 99.9% success rate, without any surgical procedure at all! That's called cutting edge and "OMG I don't believe it" well that's what most of our patients say, and they're a happy bunch.
How Do Lasers Help with Gum Disease
The DUO-LASE consists of two lasers being used step by step, the first laser kills the bacteria complete annihilation, the second promotes the growth of collagen and elastin hence giving strength back to the gums again, and making them super resistant to bacterial invasion, the war is over a healthy colony has developed and all is settled. Your gums are stable, your lose teeth will become stable, your breath won't make people use excuses for not taking to you and most importantly your social life will be va va voom, like nothing ever happened.
Another valid point for wasting no time is the systemic link between periodontal disease and all those other horrible debilitating conditions! Diabetes, low birth weight babies, cardiac disease, and pulmonary or respiratory disease. One can exacerbate the other but on a serious note if you suffer from any of the above and you have periodontal disease, it is our responsibility to let you know that you have to be seen.  In the UK at least 70% of the population suffers from one form or the other of periodontal disease and a consultation is your first step in healing process.
Don't allow this nasty disease ruin your life, let us help you in gaining your confidence back and regaining your smile through DUO-LASE. The sooner the better, the earlier the treatment the better chances of saving your teeth, and stopping the spread of this ghastly disease.