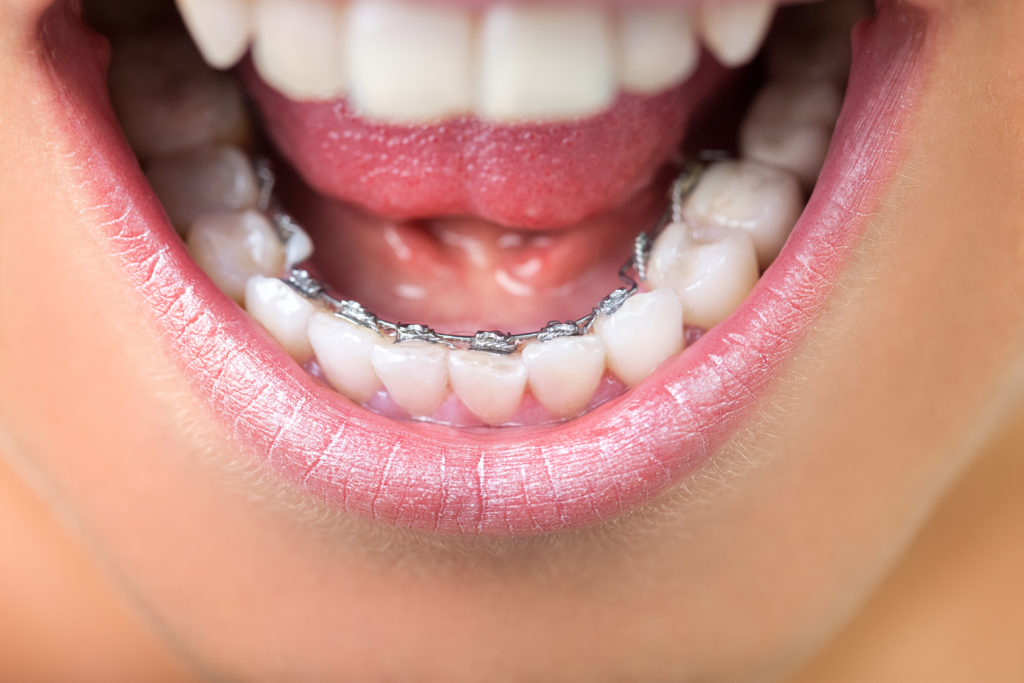 Braces for Adults? by Dr. Ole Behrens
Did you have braces in your teens and now your teeth are crowded again?
You can have straight, beautiful teeth with invisible braces in less time than you think.
Many of my patients that I see everyday have crowded teeth. This  causes many issues such as grinding, difficulty cleaning your teeth; meaning they are easily stained and can also lead to gum inflammation, gum infection and bone loss. It also does not look very attractive.
Straight teeth however, not only look nice but give that first great impression when you smile at someone. They are also easier to clean; so you have less staining and less tooth related issues as mentioned before. Beautiful, straight teeth are a boost to your self- esteem and the good news is, that your teeth can be straightened at any time during your adult life with options of appliances that you almost can't see!
Incognito Braces
Most adults nowadays do not understand just how easy it can be to straighten your teeth! The stereotypical idea are the 'train track braces' (fixed appliances), however there are many advanced systems now which make it possible to straighten your teeth in a more discreet and time efficient manner.
I would like to point out one to you today which are braces that sit on the inside of your teeth ("lingual braces"), called "Incognito". These braces are special because they are made especially for you, they are fitted to the inside of your teeth and they are made of gold which has 2 benefits:
Gold can be cast in a very thin manner so it's non-intrusive due to the thinness.
It's a precious metal, so you won't have any nickels or any other unwanted alloys in your mouth.
As it's gold, it has a warm look to it rather than the usual dark grey metal.
This orthodontic treatment is planned and created with the help of a software, this way, at the beginning of the treatment we already know how the end result will look. At this stage we have created this on the computer first, then work our way backwards so we know how to get from point A to B, ensuring a guaranteed great result.
This treatment can only be done by a specially trained orthodontist. We have two orthodontist specialists in our team who provide this treatment.
Prices?
Prices vary between £3,000 and £8,000 depending on the complexity of each individual case
Is finance available?
A 0% interest finance solution is available for our patients.*
Have a look at our photos and videos and if you have any questions, please feel free to call us to book a consultation with one of our orthodontists.