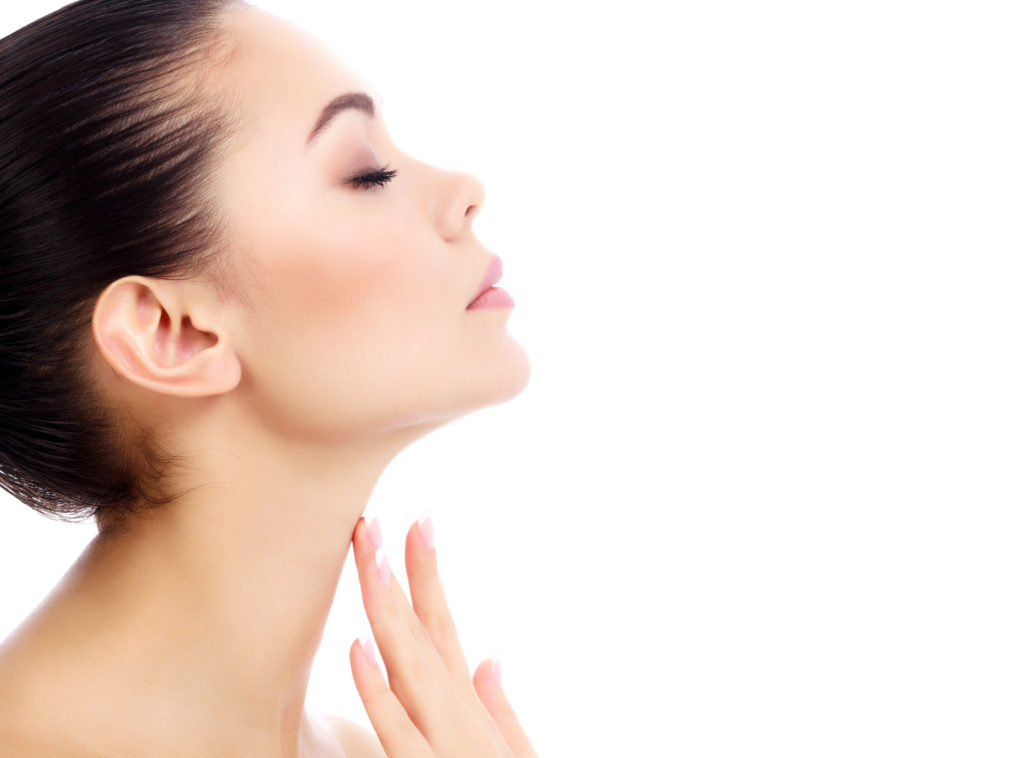 M-facial: Rejuvenation and Beautification by Sonyia Chohan
"Invest in your skin it is going to represent you for a very long time. From very fine to deeper lines there lies a solution such as mesotherapy to
anti-wrinkle

and filler treatment, which can give you back your confidence so you can look and feel great". Sonyia

M-Facial

The M-Facial was developed through Dr. Behrens and I when we realised we had a shared interest in one of the most exciting and proven forms of building collagen, elastin and tissue, through the use of PRP. Dr. Behrens was already using PRP as part of his dentistry and through my own passion and curiosity, I became trained in using PRP for facials commonly known as the 'vampire facial'. The facial creates collagen and elastin, therefore increases hydration, and can help in the elimination of fine lines. Since then we have expanded into anti-wrinkle and filler treatments.

Understanding Why We Age

Ageing, the inevitable, is multi-factorial. Some of the most common reasons we age are due to pollution, ultraviolet radiation (UVR), smoking, alcohol and poor diet. Genetics play a big role too! It is really important to know about UVR because it causes around 80% of ageing. When UVR has constant contact with the skin it reaches the deeper layers where we have very important structures, such as collagen and elastin and these eventually breakdown causing fine lines wrinkles.

Did you know the ageing process begins in your early twenties? A little fact: for those of us who have darker skin, have more pigment producing cells, which naturally protect us therefore delaying photoaging by approximately 10 years in comparison to fairer skin. Melanin (pigmented cells) and its protection has been equated to SPF 13.4, that's amazing!
Needless to say, we will all start to age at some point. A smart way to start early prevention and reversal of damaged skin is not only by using Sun Protection Factor but by having a wonderful mesotherapy facial. This applies to all skin types.

What are our PRP and Hyaluronic Acid Facials?

The M in M-Facial stands for mesotherapy (a form of injecting medicinal or other substances into the skin), to help improve texture, tone, hydration, elasticity and build collagen. There are two ways in which this is carried out and it all depends on the clients' needs and expectations.

• The PRP facial is carried out injecting the golden coloured plasma from your blood into the dermis of your skin. The facial is 100% natural and many clients love it for that reason. The areas that can be treated are the face, neck, décolletage and back of the hands. During the facial your face will immediately feel tingly and tight whilst the skin will feel lifted. You will look slightly red but this will diminish within a few hours and this will completely disappear within a few days. To get the maximum result you need a minimum of five treatments in the first year.

• The Hyaluronic Acid facial is carried out by injecting a manufactured hyaluronic acid into the dermis of the skin. It's for a more instant result. Hyaluronic acid draws in water so your skin will be hydrated, radiant and youthful. This can also be used in the neck, décolletage and back of the hands. It is recommended that you have three facials 3 – 4 weeks apart for the best results, you also have the option to top up after that.
• One molecule of hyaluronic acid can hold up to 1000 molecules of water, this is why hyaluronic acid facials are so fabulous in drawing in hydration.

The U225 Applicator

What makes the M-Facial stand out is the use of the U225 mesotherapy applicator which was engineered in France. It is the only high frequency mesotherapy applicator, and because of this technology it delivers an almost pain free treatment. Due to it ingenuous design there is no vibration of the needle when injecting, thus creating a perfect linear movement of the needle. This is very important as it causes less damage to surrounding tissues. The U225 can deliver 450 micro injections per minute, nothing short of remarkable.

Cosmetic aesthetic treatments at M-Facial

Anti-wrinkle treatment (botulinum toxin) and fillers can provide beautiful results if done correctly by a qualified medical professional. At M-Facial we provide both types of treatments for beautification or rejuvenation. The face is divided into three sections and we work from the top down. Usually starting with anti-wrinkle treatments to the upper third of the face and then working with fillers in the middle and lower third.

• Beautification means very slight contouring and enhancements especially for the younger skin type. So, for example slight enhancement of the cheekbones or lips, using the minimum amount of filler.

• Rejuvenation is when fillers are placed into the subcutaneous layers of the tissues, to fill in deeper voids and can redefine the jawline and create a lift to the face. An example of this is the line from the nose to the mouth, in order to smoothen this we would work on your cheeks first, this will create a lift and soften the line or completely eliminate the line.

Prices

1 X PRP facial £450.
3 X PRP facial package pay upfront £1,250 (save £100).
5 X PRP facial package pay upfront £2,100 (save £150)1 X Hyaluronic acid facial £400.
5  X Hyaluronic acid facial package pay upfront £1,850 (save £150).
10 X Hyaluronic acid facial package pay upfront £ 3,500 (save £500).

Anti-wrinkle treatments start from £195.
Fillers start at £350 per ml
Please don't hesitate to book in today and to get a comprehensive consultation. Let's create a treatment plan together that will give you back your confidence and make you smile!