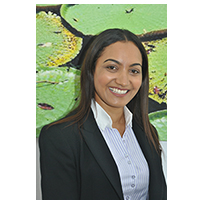 About Gilette Raffaut
@ Behrens Dental Practice
With over 10 years experience in the dental industry, Gilette has extensive knowledge of CQC regulations and GDC guidelines and ensures that the practice is always compliant.
As our practice manager, one of Gilette's many roles is the efficient day-to-day running of the practice and supporting the dental team in delivering outstanding patient care and service. Gilette is available to discuss any aspect of patients treatment, queries and complaints.
A keen baker and having a passion for cooking, she loves entertaining her friends and family. Her other hobbies are: outdoor sports, gardening, movies and music. She also loves spending quality time with her family.