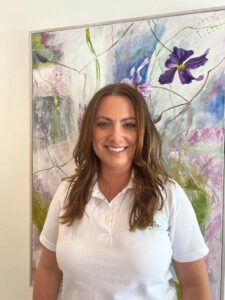 @ Behrens Dental Practice
I graduated as a dental hygienist from the University of Essex with a distinction in Oral Health Science. I am very passionate about oral health and, therefore, I am determined to change the public's perception about dental hygiene. I provide dental hygiene services with a caring and friendly approach using a combination of cutting-edge technologies specifically in advanced periodontal therapy.
When I am not in the practice, I like to go away for a hiking adventure in the mountains, or immerse myself in a gripping story book whilst soaking up the sun on the beach.