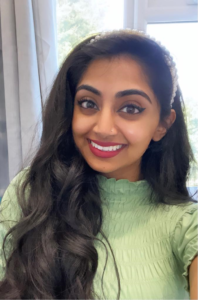 @ Behrens Dental Practice
Hi, my name is Prash and I am one of the periodontal treatment coordinators at The Behrens Dental Practice. You can find me at reception answering calls and queries, and will almost always be your first point of contact at the practice.
I enjoy being a periodontal treatment coordinator as I am very passionate about our innovative Duolase Therapy. This is because many patients have often been given a dire prognosis for their gum disease, so it's a great feeling to give them hope and amazing results!
I understand that the effects of gum disease go far beyond the physical aspects and can be emotionally distressing for our patients. That's why I find it so rewarding when our patients complete their treatment and become a happier, healthier version of themselves!
Outside of work I enjoy reading and going to the gym.