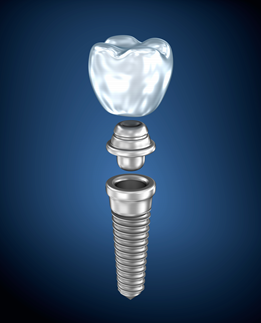 How To Choose Your Implant Dentist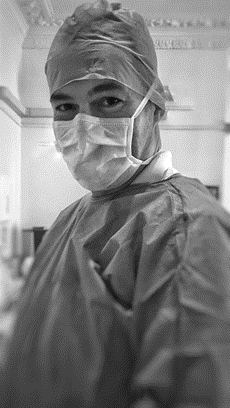 Of course, choosing a dental implant specialist can be a minefield. So with this in mind, I have created a free detailed report that covers each of the questions you should be asking before making a decision on who will perform this important procedure.
As with any medical procedure, you should always make sure you have all of the relevant information you need and ask all the right questions to make an informed decision. This is never truer than with dental implants.
Having dental implants is an invasive surgical procedure that involves drilling a hole into your jawbone and placing a titanium screw into that hole, which should securely hold your replacement tooth in place for many years to come. This is not a procedure to be taken lightly and asking the right questions beforehand will make sure the dentist who is carrying out this procedure is experienced and competent, to reduce the chances of issues further down the line.
Don't Be Fooled By Price
Dental implants can be expensive, but don't just plump for the dental practice who offer the lowest price. Rather than focusing on the cost, it's better to ask what the dentist's success rate for dental implants is and proof of their figures. With a dentist who has a good success rate, you'll have peace of mind and reduce the risk of problems and additional expense further down the line.
Check Their Experience
With dental implants, you want to know that you're in capable hands. It's important to ask how frequently the dentist carries out the procedure and how many implants they have placed, along with how long they have been placing dental implants and their qualifications. This will give you a good gauge of their experience and competency.
Clarify Details Relating to Bone Grafting
Dental implants require a stable jaw bone structure to support the implant, but in many cases the bone is diminished, requiring bone grafts or augmentation. This should only be carried out by a highly skilled dentist, so ensure that your dentist has the relevant experience in this area. If they don't, find one who has.
Soft Tissue Grafting
When replacing front teeth, there are instances where the gum doesn't fit around the new implant, so a soft tissue or gum grafting procedure can be carried out. It isn't required in all cases, but it's always worth ensuring your dentist can do it, should it be necessary.
Microsurgical Procedures and Microscopes
Any implant dentist should be performing microsurgical procedures with a microscope. These extremely fine suture materials and instruments give greater precision for the dentist, resulting in less tissue trauma, faster recovery and less pain for the patient.
3D Digital Planning
Always make sure your dentist uses 3D digital planning. This is where they take a 3D image of your jaw with accurate measurements to choose the most suitable implant for you and to rule out any potential problems with your jawbone structure, such as bone deterioration.
Hygiene Standards and Regulations
Dental implants should only be performed under the highest infection control standards. Despite strict regulations in the UK, you should still always check the dental practice is clean, sterile and compliant with the latest HTM 01-05 requirements to ensure sufficient infection control.